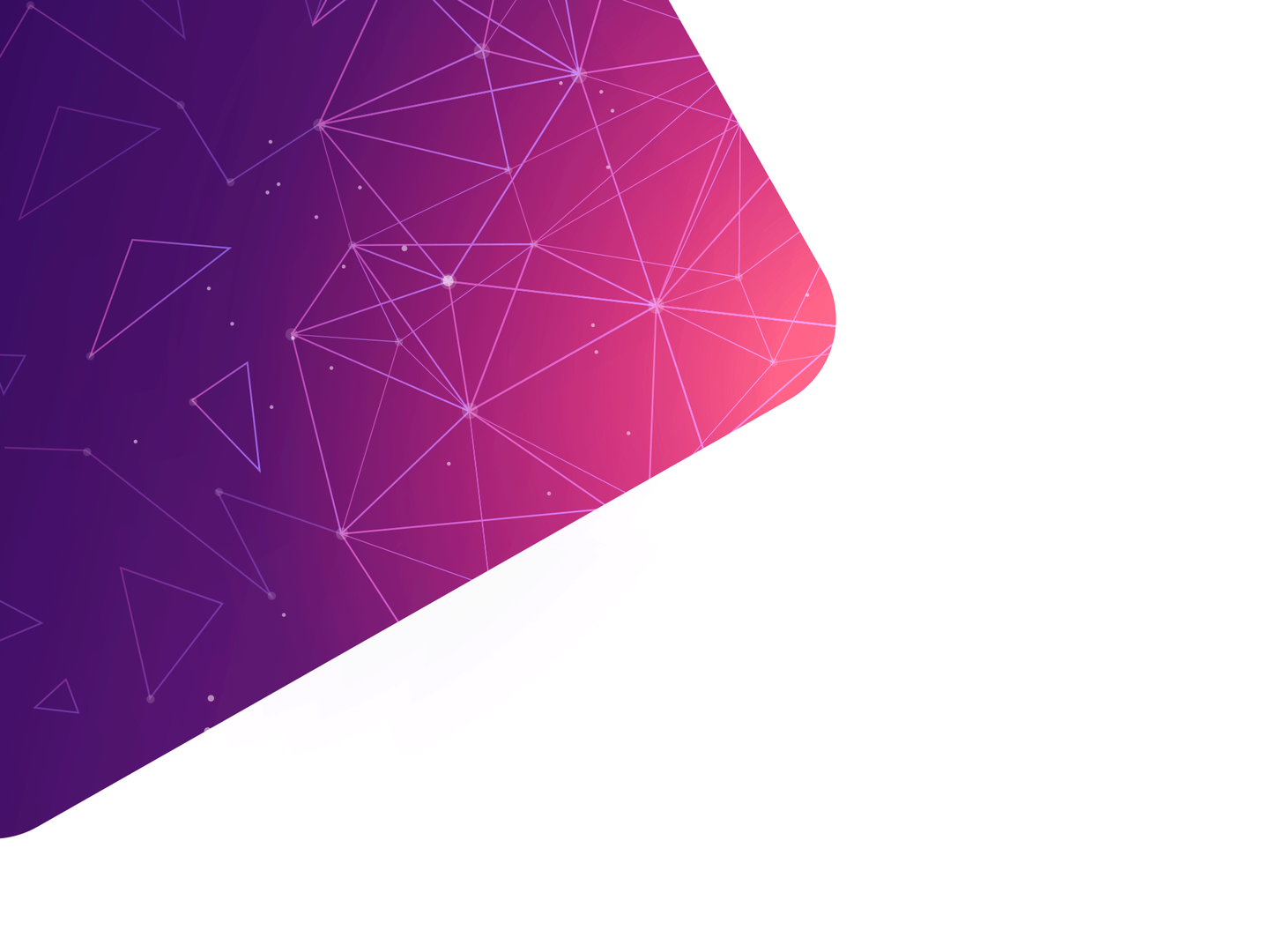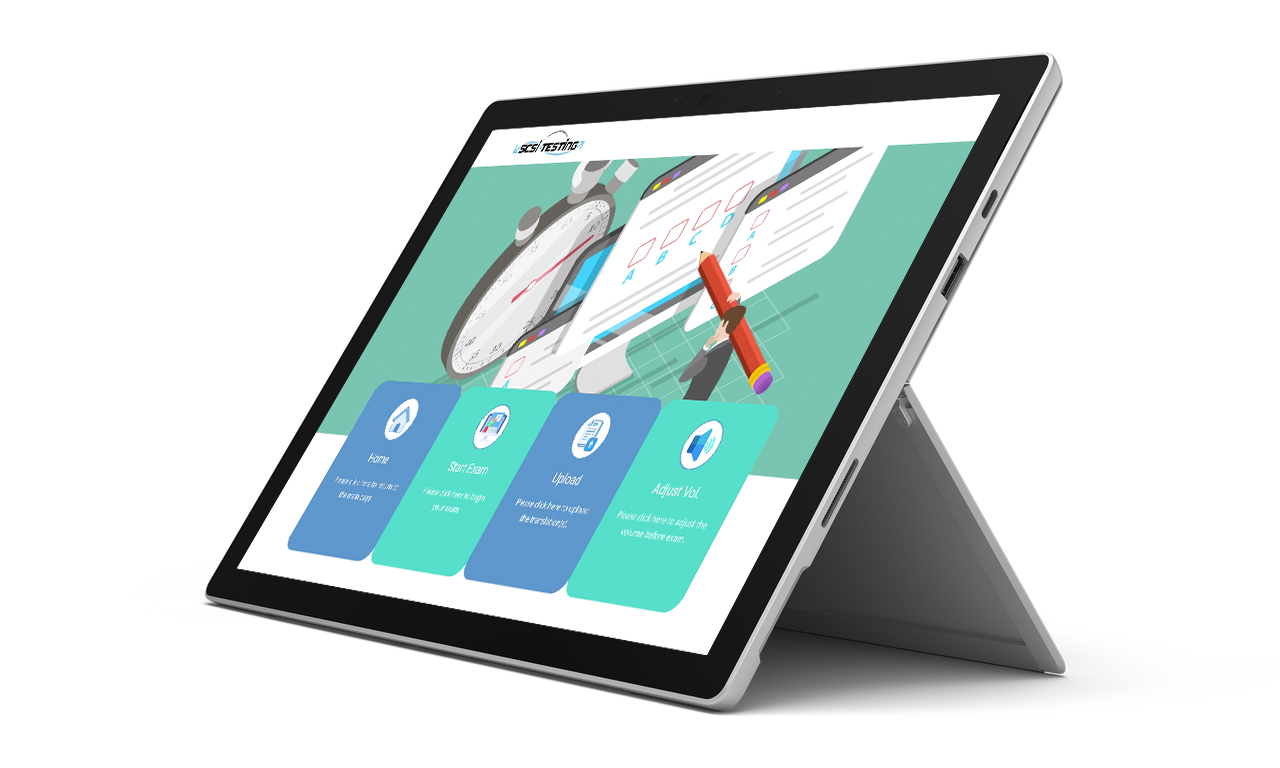 Redesigned UI
The completely redesigned user interface now provides a more intuitive and touch friendly experience.
Offline Exams
No internet? No problem! Take any exam offline with a virtual proctor guiding the way.
Customizable
We can now customize the exams and the user interface to best meet your needs and requirements.
Discover a world without limits
Discover a testing platform that doesn't require an internet connection: SCSI Tablet MKII
learn more
SCSI Tablet MKII
The new SCSI Testing Tablet MKII has been redesigned from the bottom up to provide your company with the flexibility it deserves and to give your testing candidates an unmatched testing experience. Whether connected or disconnected from the internet, you can take an exam in any language and in any modality without having to worry about internet connectivity or bandwidth usage on metered connections.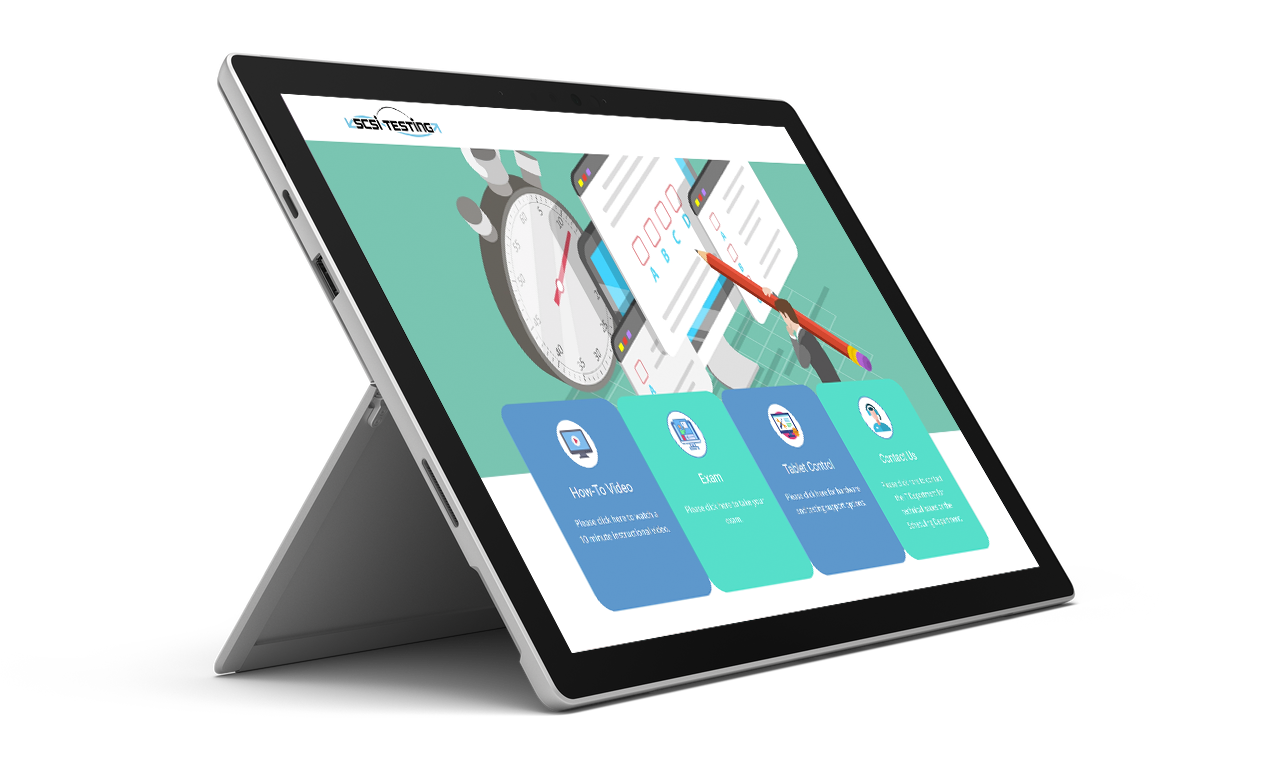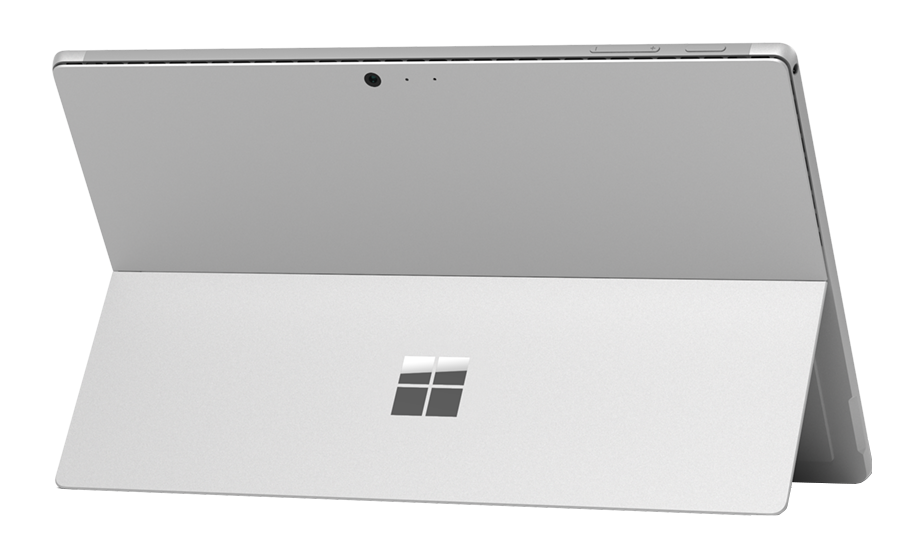 The completely redesigned SCSI Testing Tablet MKII
Meet the latest offering from SCSI Testing.
learn more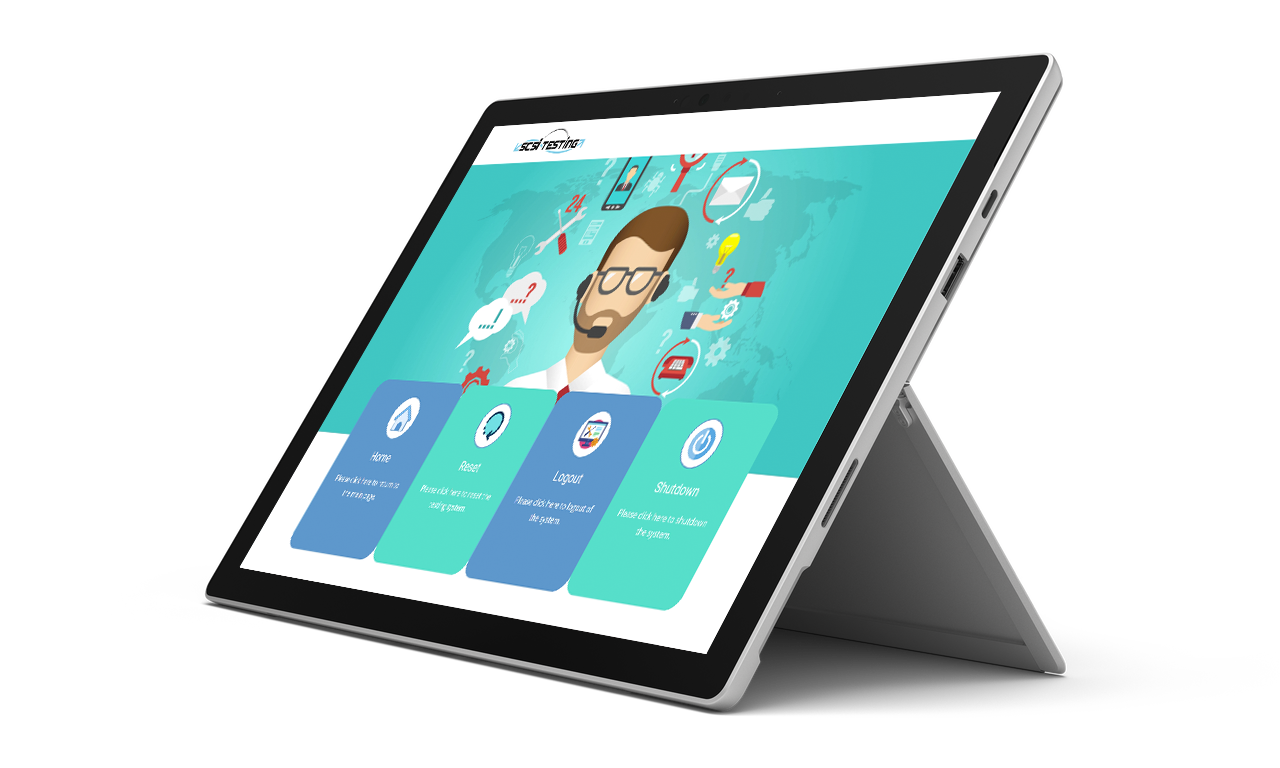 Take a test with
a virtual OR
live proctor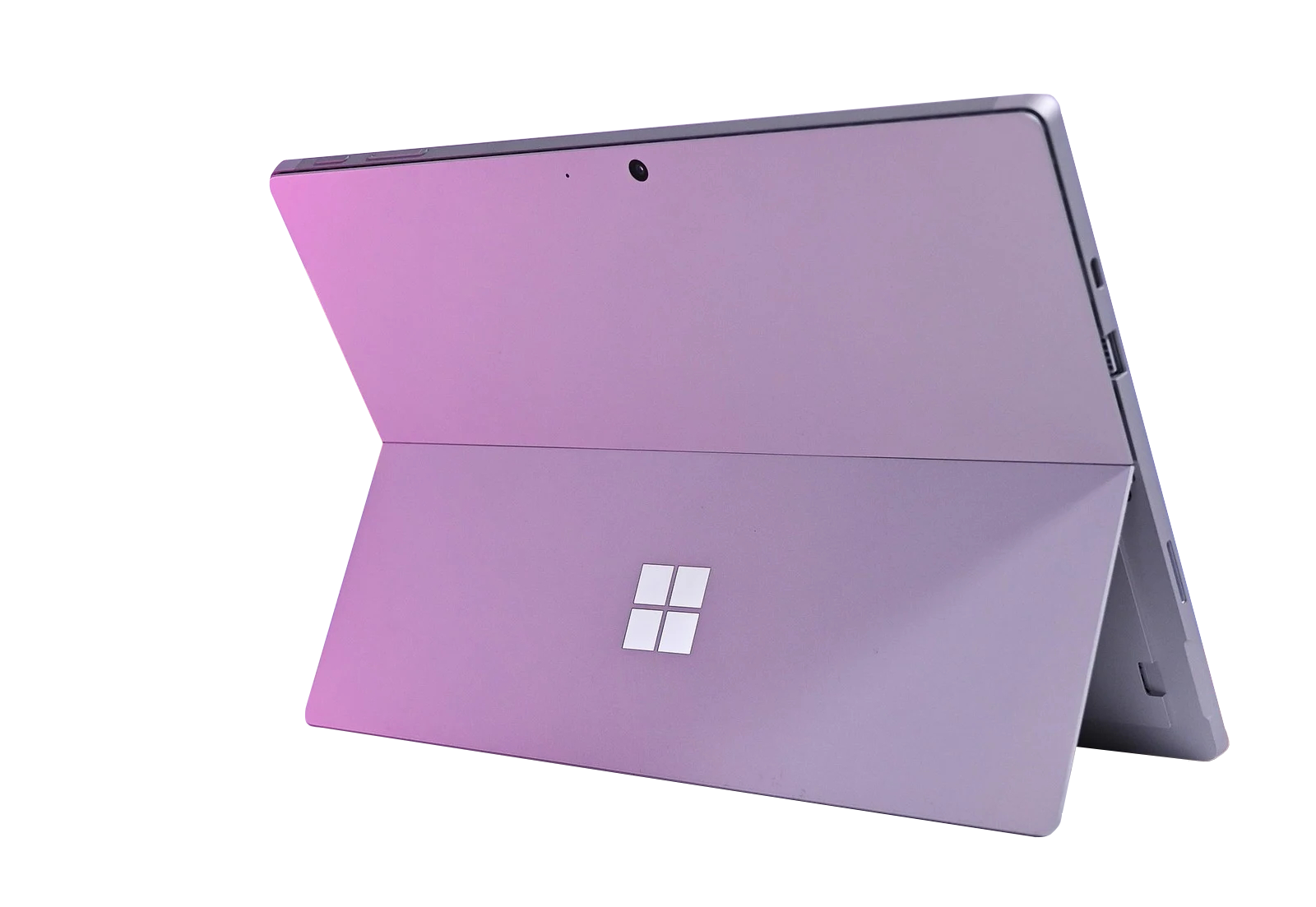 Take a test with a live proctor when an internet connection is available and experience the personalized customer service of a live person.


Take a test with a virtual proctor when an internet connection is not avaible and experience the freedom of an untethered testing platform.
A truly untethered experience.
OR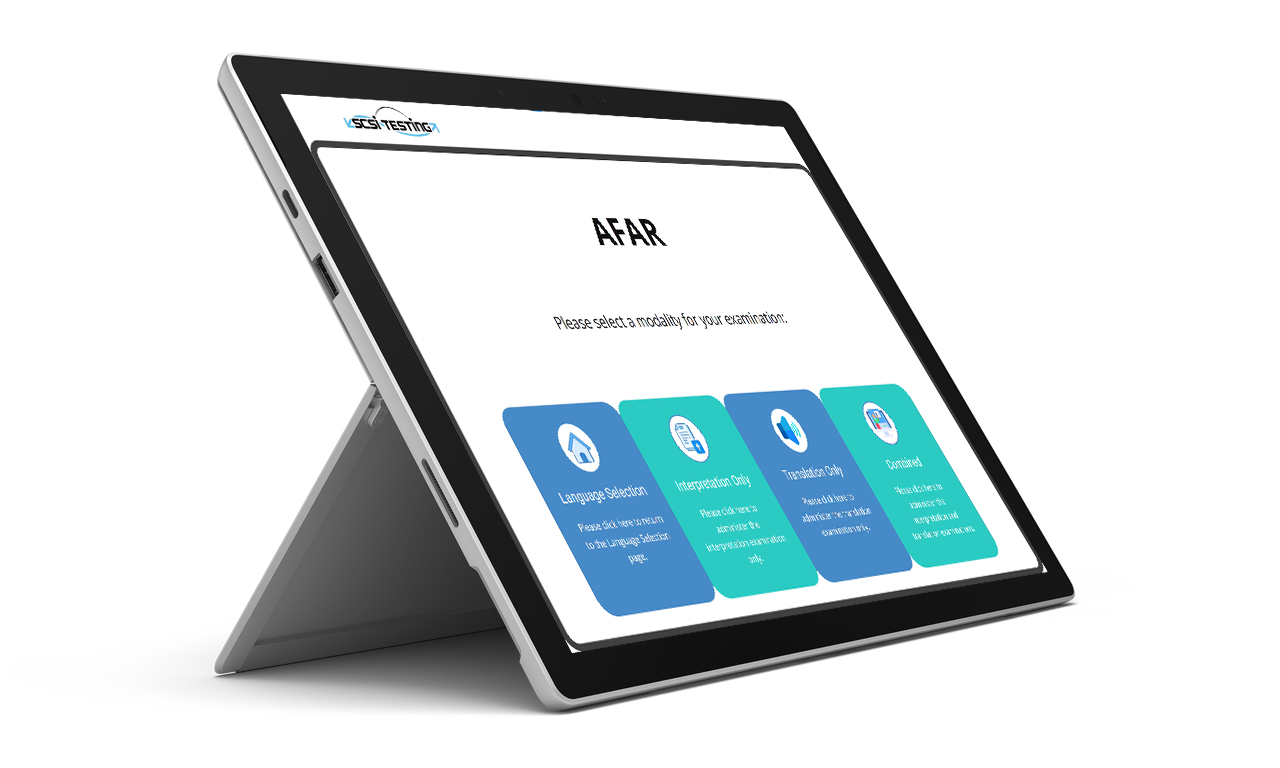 SCSI Testing Tablet MKII: See what else it can do.
The SCSI Testing Tablet MKII is packed with features to provide the most intuitive and user friendly testing platform whether it is connected to the internet or not. See how it's redefining the translator testing experience.
learn more
Tablet mobility.
PC power.
The SCSI Tablet MKII gives you a stunningly brilliant screen, and the power of a PC in a compact tablet form.
learn more